WELCOME TO THE OFFICIAL PAUL CORFIATIS WEBSITE
17.JUL.21 - NEW DRIPPER ALBUM - PIGEONS RELEASED! - Dripper Pigeons is an epic new album of original techno/house music created by me. It is available for purchase on my bandcamp page.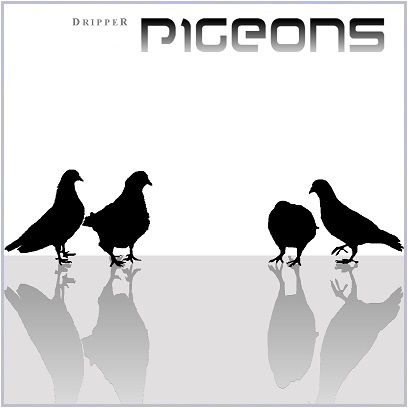 17.JUL.21 - ZONE400 RELEASED! - Zone 400 is an all new 32 level megawad for Doom 2 with maps containing no more than 400 linedefs. A sequel to Zone 300. You must blast your way through techbases, spaceships, dungeons and hellish abodes in order to save Earth from a demonic pandemic.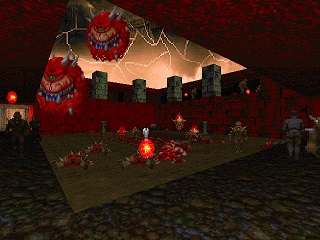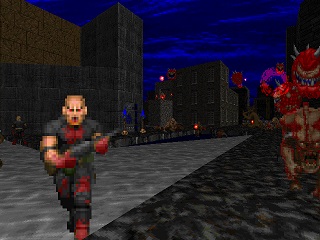 DOWNLOAD ZONE 400 - Read Text File
15.APR.20 - MIDI FILES RELEASED - I have released nearly all of my MIDI files composed for various Doom projects over the years. Also the upcoming Ultimate Doom megawad is past 30 levels complete and it will now contain 5 episodes with a SIGIL tribute. Son turned 2 years old April 12 and have been working on various music projects not related to Doom wads.
DOWNLOAD MIDI FILES HERE (850kb)
10.JAN.19 - DEATH TORMENTION: THE COMPLETE TRILOGY - 20 years ago the original Death Tormention was released for The Ultimate Doom. 20 years later a 4 episode megawad featuring all 3 Death Tormention episodes plus Simply Phobos has been released. Works best with source ports that support MAPINFO (Zdoom, Gzdoom, Eternity, Skulltag)
DOWNLOAD DEATH TORMENTION: THE COMPLETE TRILOGY (4.4mb)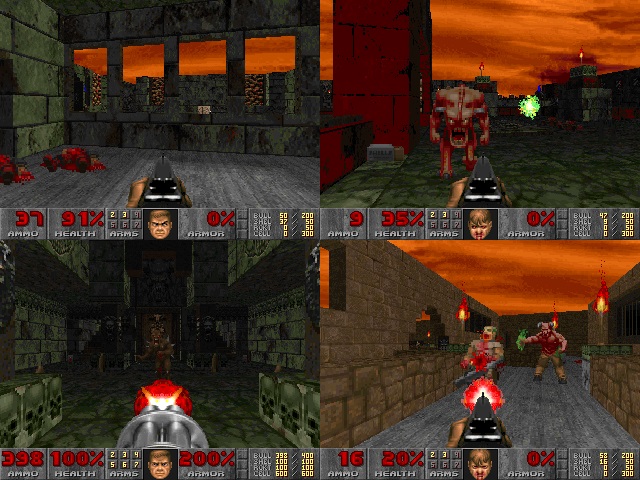 10.DEC.18 - HAPPY 25TH ANNIVERSARY TO DOOM - Today the first person shooter game DOOM celebrated it's 25th anniversary since the original shareware version appeared on December 10, 1993. Over the years, thousands and thousands of user made maps have been created ranging from futuristic starports, Star Wars space stations, to hellish wastelands and unreal places of fantasy beyond our imagination. I'm also glad to be a part of this ride creating approximately 500 maps over 22 years. Doomworld has had it's usual 25th Cacowards and has also announced the top 100 most memorable DOOM maps where one of my maps Whispers of Satan MAP16: Undervilla made the list at #67 and I was quite surprised when I found out about this. Hopefully for the 30th anniversary in 2023 something very special is also released. My upcoming Ultimate DOOM megawad is now 16 of 36 maps complete after 18 months of work. With music I am in the early stages of working on a new 6th Dripper album with 3 tracks complete and have been in the process of getting CD's pressed with reissues of Dripper DMETL and Dripper Hyperactive (both remastered) and will eventually press remastered issues of Into A Dark Era and Into The Zone in the new year. Life has been busy now we're bringing up an infant into our lives. Take care and happy holidays everyone!
26.JUN.18 - NEMRAC EXOTHERMIC ALBUM RELEASED AND NEXT DOOM ODYSSEY - Back in March the new NEMRAC Exothermic album was released. A Shpongle-like psybient album with 10 tracks. Due to my new foray into fatherhood (yes we now have a baby to care for) life has been a bit on the busy side. Here is the description. You can listen to it on Youtube and buy on bandcamp, itunes and other online stores.
NEMRAC EXOTHERMIC: Released on February 14, 2018. Exothermic is the 4th album in the NEMRAC series. This time my aim was for a more downtempo style of electronic music also known as psybient. It features a combination of unique synth effects and mainly original sampling combined with a powerful, ambient driving feel. I am very, very fussy when it comes to mixing and production so this is no exception. So please sit back and enjoy this journey through places beyond your imagination. Inspired by Shpongle, Jean Michel-Jarre and many others. Listen to album on Youtube.
BUY ON BANDCAMP (includes 1 bonus track)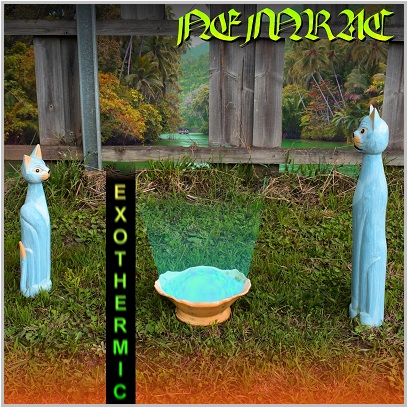 I am also in the process of getting all my albums printed on CD as well and will update you probably later in the year. Been also working on a new 36 level megawad for Ultimate Doom, a long term project with a couple of other mappers and it is about 1/3 complete with a predicted release in 2020. Here is the trailer for The Next Doom Odyssey.
And here is a new song I worked on the other night.
18.DEC.17 - NEMRAC 4 AND MORE! - It has been a long time but this year has been a busy one. I have been working hard on a 4th Nemrac album and it is closer to completion. It will contain 10 all new tracks and should be hopefully be out early in 2018. The new Nemrac project focuses on a more downtempo approach compared to previous albums. I've also had some more small live sets this year and next year and beyond I hope to expand that even further. There is also a new Doom project in the works which is a new megawad I am working on in a long term project. I still make maps but to a less degree in the past so expect this 30+ level megawad to take time, hint: it will be for a limit removing sourceport. My Youtube channel has passed 400 subscribers but to be honest I was never expecting to have millions. I also wish everyone the best for 2018, lots of big news to come in the new year.
31.MAR.17 - LIVE MUSIC IN HOBART! - I will be playing some short live sets of Nemrac and Dripper songs at Prism 17 for world autism awareness day at Rosny Farm on Saturday April 1 to open the event at 6PM and Sunday April 2 at 11AM and 2:40PM and this will include some of my new unreleased songs. Also in display will be some of my artwork and a special limited edition Best of Dripper CD will be offered for sale. Visit the facebook page.
I also recently released two new Doom 2 maps, Clockwork 70 and Sinful Outpost. You can find them on My Doom Wads. I will still occasionally create maps.
19.SEP.16 - TWO AWESOME NEW ALBUMS! - The 5th Dripper album has been released. Introducing Dripper - Jumbo. That is 15 spectacular new masterpieces of beautifully produced electronica created and composed by me with a mixture of techno and other experimental electronic. Most of the songs were created between 2014 and 2016 and I have never had so much fun creating original music. It was great to bring back my older Dripper style. Get it on itunes here!
Also released is a new Nemrac compilation album named Technomania which contains over 2 hours of previously unreleased insane trance music created by me between 2006 and 2011. Available here!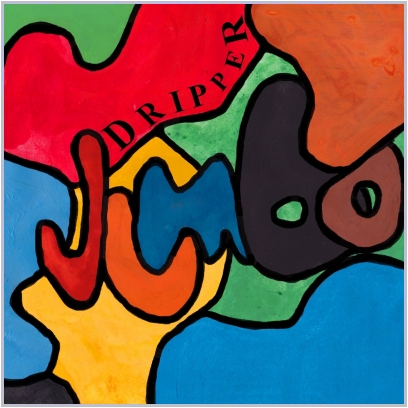 26.FEB.16 - I know it's been a while since I have updated. I have not worked on any Doom maps since my community project but I have been very creative in other ways and have been working on lots of new music and I am planning to release a 5th Dripper album later on which will consist of mainly experimental trance music, hopefully I'll get 15 really strong songs onto the album with a playing time from 3 to 6 minutes each. I think a new Dripper album would bring out the best in my musical abilities where I can sit down and have tons of fun creating great experimental trance music and blending many genres together. Anyway every time I complete a new song I will upload it to my Youtube channel. Here are my 4 latest songs for your enjoyment so sit back and relax and enjoy this new madness.
* Sunshine
29.NOV.15 - The second PCORF Community Project has been released. A 49 level megawad for Doom 2 requiring a boom-compatible source port split into two episodes. Download here!
1.SEP.15 - Finally!!, Doomed Space Wars has been finally released after almost 2 years of development. So here is the breakdown, Doomed Space Wars is a new episode for Doom 2 that requires the Zdoom source port to play. The maps are heavily inspired by Star Wars, but have Doom enemies and weapons. Doomed Space Wars contains 9 gigantic main levels, 3 huge secret levels and 10 crazy deathmatch levels. Doomed Space Wars also contains an original Star Wars-inspired orchestral soundtrack composed by me in mp3 format, PSX Doom sound effects, reverb, basic scripting. Also within the great space station lie tons of secrets (some which are hard to find) and Easter eggs to spoil the player making his or her journey easier.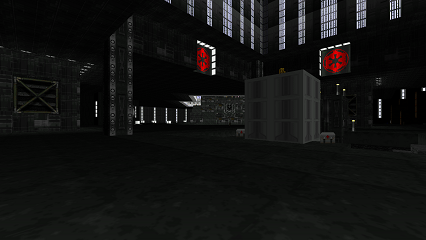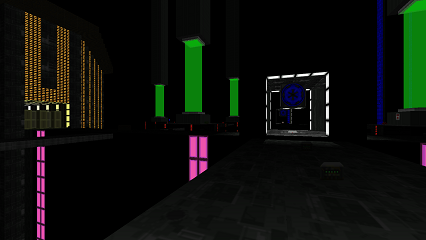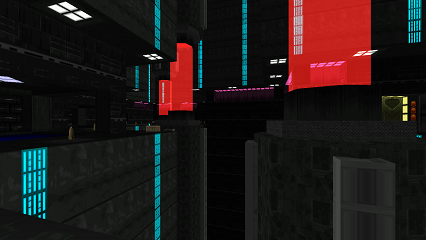 STORY: An abandoned imperial space station named "Ondor" has been hijacked by an unknown force and is heading towards our Solar System. The UAC has sent a team of marines there to investigate and they realize that they are in the fight for their lives. Their mission is to seek, destroy and get the hell out of there.
DOWNLOAD DOOMED SPACE WARS (55.2mb zip file / idgames), READ THE TEXT FILE
For Doom 2. Requires Zdoom to play. You can also play Doomed Space Wars using Gzdoom (looks much better)
Doomed Space Wars will uploaded to idgames soon.
19.AUG.15 - I know it has been a long time. But I have been very busy and creative and I am here to announce that all maps for my upcoming Doom 2 wad "Doomed Space Wars" are now complete and is in the final testing process. The release date has been set for September 1, 2015. I have decided to upload a teaser to Youtube which contains some screenshots and a few samples of the original music.
Also I have released a new digital album named Power Zone. A compilation of older unreleased songs created back in 2000 but were recently remastered. All the songs can also be listened to on Youtube.
26.MAR.15 - Sorry for the delay in updates. I have been busy with many different things in life and have lacked the motivation to update. Work on Doomed Space Wars continues and it is now only 2 maps away from completion with 7 out of 9 main maps and 3 secret maps complete and hopefully Doomed Space Wars will be all complete sometime midway throughout this year. Here are 4 new screenshots taken in Gzdoom. More news below the screenshots.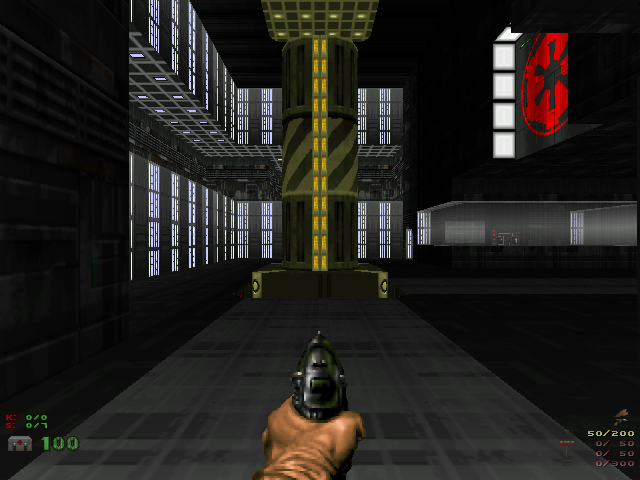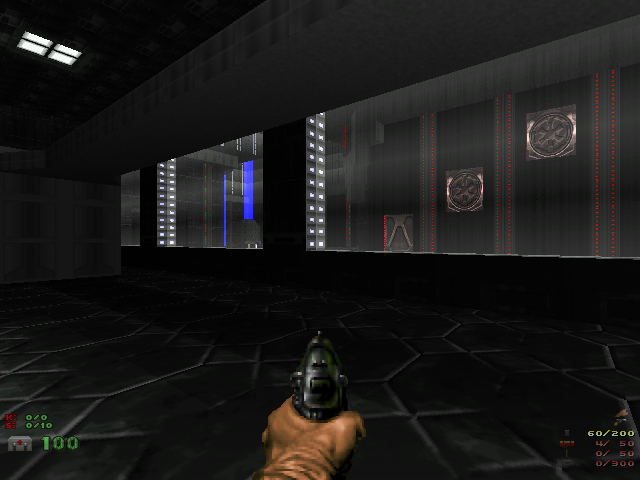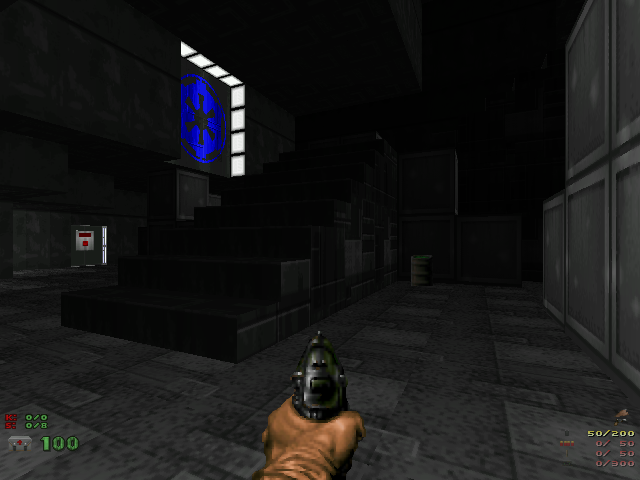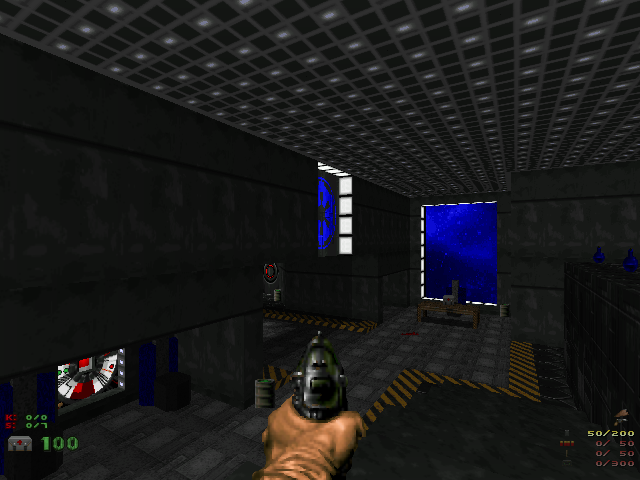 And with more news. Over the last few months I released a new song every week to Youtube. The goal was to release a new song every week for 10 weeks and in the end I ended up releasing 11 new songs, some new from scratch and older ones from the past I dug out of my old burnt CD collection. The playlist is HERE on Youtube. I am also currently working on a remix for Nebula Meltdown's psytrance song Mindstream Continuum. Nebula Meltdown is a well known psytrance artist from Finland.
And last but not least. I am gradually working towards getting all my full studio albums on to Youtube. The first 3 Nemrac albums are up and all my Dripper, Pcorfbient and other albums will be on Youtube eventually. So yes, I am not dead. Been very busy and creative in my life.
With my interest in sound and music. I am also planning to start building high quality loudspeakers eventually under my brand name PCF Audio.
29.NOV.14 - The third NEMRAC album, MIND CONTROL has finally been released after over 2 years of hard work on and off. This album features 10 brilliant new songs ranging from chill-out to psytrance. Also I have released a new 9 level Doom episode named Incineration that replaces all Episode 3 of Doom, and it can be downloaded here. Work has resumed on Doomed Space Wars with Level 6 now underway. Both my Doom Wads and Music pages have been updated too.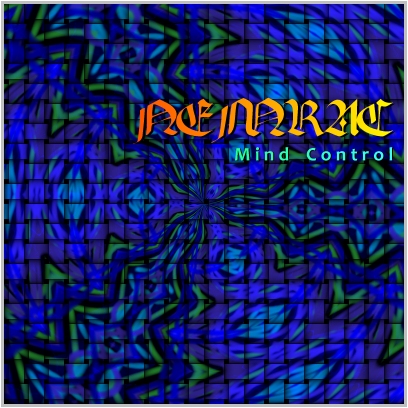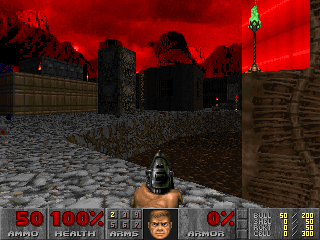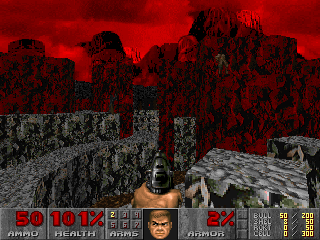 26.OCT.14 - Did a major update to my music page adding all my currently released digital albums. This includes my all recently released albums to iTunes, 2 Pcorfbient albums, Bad Kid up 2 No Good and a new and unique Skateboarding album.
16.OCT.14 - Well, here is an update finally. Firstly Doom WAD's, currently working on 2 projects. Doomed Space Wars and an Episode 3 replacement for Doom. Doomed Space Wars is now 7 levels complete out of 11 levels and my upcoming Episode 3 replacement had 5 out of 9 levels complete. I've always wanted to work on an Episode 3 replacement for Doom and it will be designed for the Vanilla engine with no new music. I have also released more music to itunes and will update my music page in the near future.
4.MAY.14 - Its been a long time since I last updated my site mainly due to a lack of motivation. Anyway, I have updated the entire website with a few fixes and updates, new links, etc. Also in life there are several projects in progress and one of them is writing some music for a Big Hart stage play that will involve skateboarders. It is likely this compilation of music will be released to iTunes and possibly bandcamp later in the year. And yes I am still slowly making Doom maps although not in much of a hurry. My latest Doom project is named "Doomed Space Wars" which was mentioned in my previous update will be an 11 level (9 maps, 2 secret maps) episode for Doom 2 which requires Zdoom set in a Star War-like environment but with Doom enemies and weapons. All the maps will be Zdoom in Hexen format with some new Decorate monsters and a fantastic original mp3 soundtrack of orchestral music. Also included are PSX sound effects, some coloured lighting and reverb in order to create the atmosphere than you are in a giant battle station. The wad will be quite large in size, probably over 50mb. But below is a screenshot from the first map (during early development). Since the date is May 4 I must say to you "May the 4th be with you" - proud to be Pcorf and take care everybody!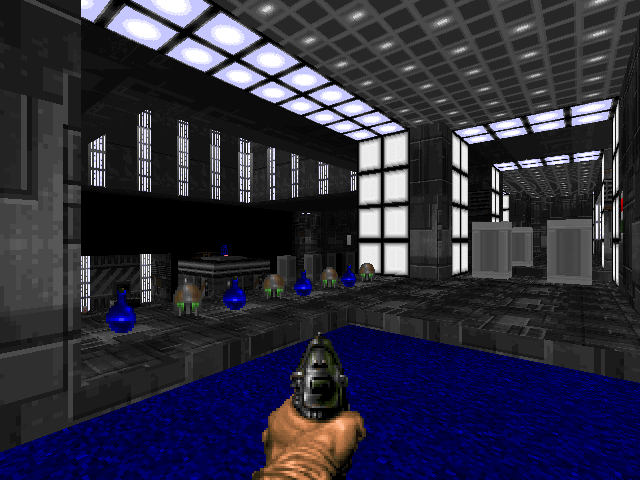 29.DEC.13 - Just want to wish everybody a happy new year for 2014 even though I posted this 2 days before the new year. I have released more of my music to iTunes including a new Dripper compilation album named Into The Zone which contains 13 previously unreleased Dripper tracks. Both Nemrac albums are now available on iTunes. I have also begun work on my next Doom project, a yet to be titled Star Wars-themed episode of Boom compatible format levels, a new mp3 format soundtrack of original orchestral songs similar to the music you hear in Star Wars.
23.SEP.13 - Hello. Announcing the release of an all new 32 level single player megawad for Doom 2 named Zone 300. All maps in this fantastic new megawad apart from the super secret level are limited to 300 linedefs and there is also new music included too. The maps feature fast and action packed gameplay and a mixture of linear and non linear levels. Please download and enjoy folks.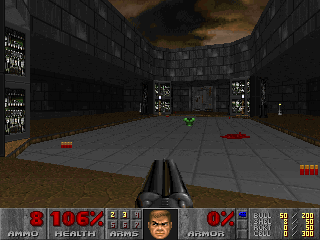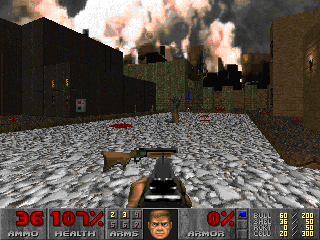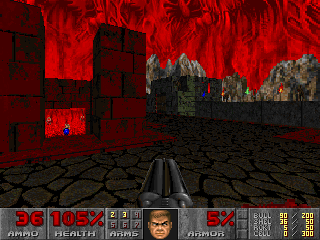 23.JUL.13 - Just an update on life in general. I have been busy with various projects and planning to help produce a 15 to 20 CD set for a man who is interested in Astrology so this will be a total of 16-20 hours of vocal recording at the studio (the easy part) and then splitting it all into separate tracks (the hard part). Progress of the 3rd Nemrac album is currently halted because of other things in life and because of lack of ideas with songs. No Doom maps have also been created since the release of Chong and Urban Battle although there are plans in the future for a new episode with Kristian as a successor to WOS. Kristian is also planning to release a new Doom map named the lost temple and his first album Nebula Meltdown: Stardust Chronicles will be released through Suntrip Records within the next few months.
30.MAY.13 - I have released a comedy hip hop/rap album named Bad Kid up 2 No Good. It it available for purchase and digital download on my Bandcamp page. You can listen and buy the album here! - WARNING! - Lots of swearing! ... Lets see what bad things this kid gets up to in 14 all new and unique tracks! ... You can watch the trailer on Youtube here!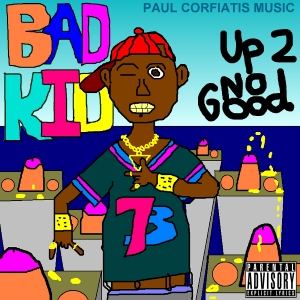 11.MAY.13 - With the release of my Dripper and Nemrac albums to Bandcamp. I have Updated my music page. I've also added two more Doom Wads. Jokewads namedChong and The Adventures of Zbub. Both are for Doom 2. Life has been busy and soon I will be releasing a 14 track comedy hip-hop album to bandcamp named Bad Kid: Up 2 No Good. 3rd Nemrac album is progressing slowly and a release date is unknown right at this moment.
29.JAN.13 - Today is my 31st birthday so today I am going to sacrifice my creativity with the announcement of two brand spanking new Doom2 maps. Well actually one of the maps is very very old. Music is progressing well, with the completion of two more NEMRAC songs for the upcoming 3rd NEMRAC album. Last year I completed my certificate 2 course at college ... it was a challenge but I was very proud with my achievement. I have many goals set out for 2013, one of them is to complete my 3rd NEMRAC album in about 6-7 months time and many more. But anyway, my two new levels for Doom 2 can be downloaded beneath and also from My Doom Wads page.
THE GREAT URBAN BATTLE -DOWNLOAD (7.4mb) - REQUIRES A BOOM COMPATIBLE SOURCE PORT
The Great Urban Battle is the largest level for Doom2 I have ever made which is designed for a Boom compatible source port and has Boom features. After a long period of inactivity in Doom level designing I dug out Doom Builder and wanted to make a city level, the goal was to start in a subway, find all 6 keys in the city while battling against the invasion of hellspawn and then exit through an underground dungeon/mine leading to a fortress. Work started in October 2012 and it took almost 4 months alone to make. This vast map is one of the largest ever created for Doom 2 alone with over 1,000 monsters. Its not the most detailed level in the world, detail is slightly above averaged to id's maps. The map contains an all new original and whacky MP3 song for mapinfo ports plus a MIDI version (D_RUNNIN) of the song for non-mapinfo supporting ports. Expect to take well over 1 hour battling in this map, always watch your back and save often. The 18 secret areas are a huge help too. See if you can find them all?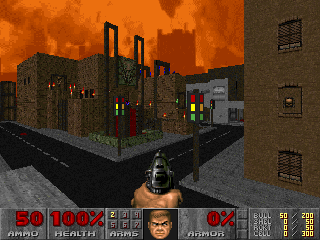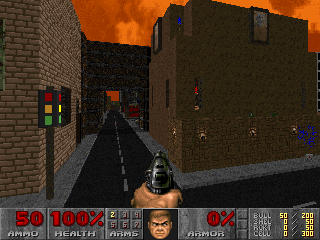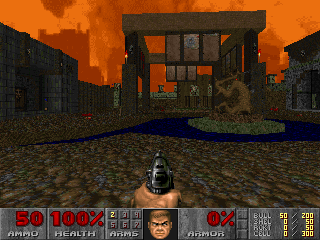 BOTERO'S MANSION - DOWNLOAD (165kb) - LIMIT REMOVING PORT
The first of my 1996 tune-up maps. In July 1996 I made my first ever level for Doom2 in DoomCAD 5.1 which consisted of a big, simple room to room map. It was very poorly designed with typical newbie mistakes. Now over 16 years later I decided to touch up the map in Doom Builder. Botero's Mansion is a bricks and metal map for Doom 2, heavily modified and renovated from my first ever map and uses 100% stock textures. The whole map uses only 1 sector tag. Height variations are minimal in this map with a challenge equal to Doom2 itself. The map should work in Doom2.exe but I recommend a limit removing port as the map is quite detailed and you could possibly get VPO's.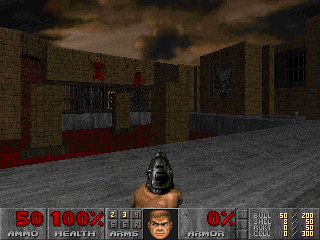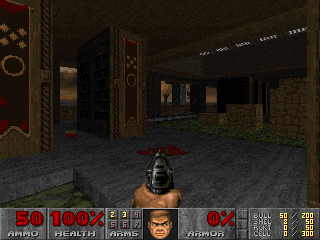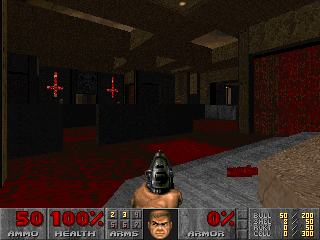 ---
21.SEP.12 - Announcing the release of the 2002 A Doom Odyssey soundtrack. All songs from the game now available for download online thru places such as iTunes, Amazon.com. You can buy the entire soundtrackhere on cdbaby for $14.99 US, that is all 27 level songs + the level complete, intermission and ending theme. Eventually I will release my 2 NEMRAC albums onto cdbaby for digital download and other stuff too. Next week its back to school where I will finish off for the rest of the year and look forward to a creative and active summer.
11.SEP.12 - All levels for Super Mario Bros X: pcorf edition are complete and I am doing the final touch ups and playtesting. This add-on for Super Mario Bros X 1.3 should be ready before the end of the year. I have nearly finished off school and once that is out of the way I can concentrate on music and other tasks in life. Apart from that, just looking forward to a bright future. No more Doom maps completed so far as I have few ideas left among other things.
27JULY.12 - The 10th anniversary edition of 2002 A Doom Odyssey has been released. You can download it here (4.3mb zipped file)
8.JUNE.12 - 2002 A Doom Odyssey 10th anniversary is scheduled for release before the end of August depending on how long it takes but I have made a page for 2002ad10 with screenshots and info. The original Whispers of Satan website from Geocities is back up after a 3 year absence. Life in general, nothing much, just enjoying my holidays and working hard on various projects.
2002 A DOOM ODYSSEY 10TH ANNIVERSARY EDITION
13.MAY.12 - BOOK LAUNCH 1ST YEAR ANNIVERSARY & AND MAJOR UPDATES - This time 1 year ago I launched my first book named my world and have sold almost 100 copies and you can buy it online from this website. It wasn't a huge publication and life has been busy this year with school and other things. I have released nearly all Dripper songs to youtube for your listening enjoyment and also uploaded the entire 2002 A Doom Odyssey soundtrack to youtube. Another inclusion is more examples of my artwork divided into 3 separate pages 2010, 2011 and 2012 and screenshots from my Mario project. Also the 10th year edition of 2002ado is slowly progressing and I need to make one new map (E3M5) for the project and then put it through play testing and then release it. Apart from that life has been slow but I have been motivated and very focussed as I am just concentrating on school and saving up for other things in life.
1.FEB.12 - Hello I am announcing the release of Nemrac's 2nd album, Curiosity Overload. 9 new trance and psytrance songs composed by me throughout 2011. I recently turned 30 years old and this year I will be returning to school again to do more artwork. Also the fully remastered soundtrack for 2002 a DOOM Odyssey is now up on my youtube channel and all levels songs can be heard at - http://www.youtube.com/playlist?list=PL86FCD238843D8BC3&feature=mh_lolz - also I have been doing work on my Mario project and various other things like video editing for an arts Tasmania project. Also I am trying to figure how to get an online shop on to my website so people can by my music. But right now its best to contact me if you want to buy a CD from me. Also the goals for this year are to get the 10th year edition of 2002ado completed as well as my Mario game which is progressing very well with 6 of the 9 worlds are all done.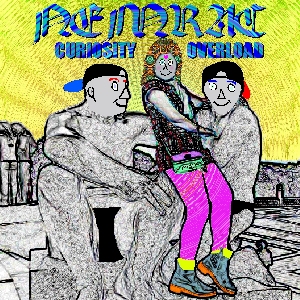 20.NOV.11 - Hello everybody. I'm back with un update on life in general. In fact life has been busy. Will be finishing off school soon for the year but also spent 2 weeks in Wynyard performing a DJ set of Nemrac music which was webcasted live on November 17. On November 30 I will go on an overseas trip to the middle east (not Iraq). Also my Mario project is progressing well with World's 1, 2, 3, 8 and 9 fully complete and I may consider releasing a 3 world demo of the project. With music, my Nemrac - Curiosity Overload album is complete and is scheduled to be released in January 2012 and contains 9 new psychedelic trance tracks composed by me throughout 2011. Also I am working on a 10th anniversary edition of 2002 A Doom Odyssey which will be released next year. This will include improvements to the levels and music in the wad and some new maps to replace older maps. In Fact I have been working on a replacement for E4M1, my first singleplayer map in almost a year and Chris Hansen will contribute a new level in Episode 3. Screenshots of E4M1 are visible below. Also I have been busy working on a 2002ADO soundtrack at the recording studio which will be released on to Youtube next year. I will probably also write new music for Episode 4 for the 10th year edition of 2002ADO so another 9 new MIDI songs.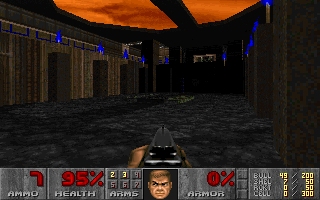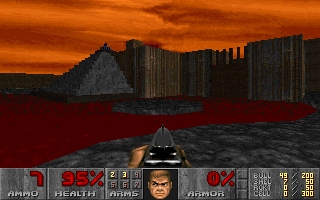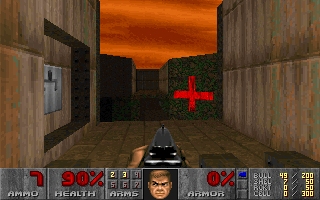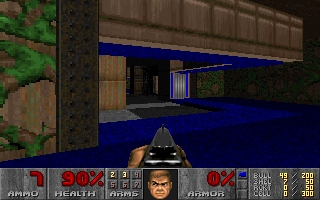 23.SEP.11 - Paul's Deathmatch has been released. A 32 level DM Megawad of varying themes for Doom 2. You can download it from here at http://www.doomworld.com/idgames/index.php?id=16572 It requires a Boom compatible source port. Although its not the best DM wad in the world I'm sure you will still have fun players.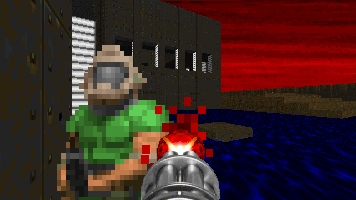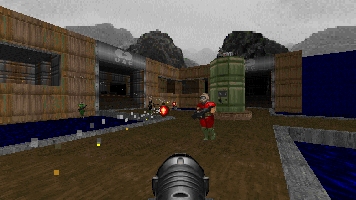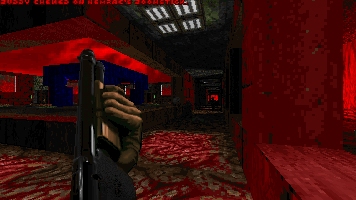 14.SEP.11 - Hello people. I've just launched a small music mastering business for the mastering for independent Australian musicians who have recorded a mix and want cheap, but good quality mastering. So please go intoPCORF MASTERING for more information and prices starting at $30 per song. Life has been busy. I have almost finished working on Paul's Deathmatch, a DM megawad for Doom 2 which will be released towards the end of the month and I'm starting to work on music mixes for the Big Hart high school project later in the year as mentioned in the previous update. This is my last week of my school holidays before I go back to school on September 19 for 5 more weeks. In December I will probably travel to the middle east for a holiday once school and the Big Hart project is out of the way but its not confirmed yet. Also my new Mario project is slowly progressing but it will probably be a year before its done.
2.SEP.11 - Sorry for not updating in a while but I have just received a government grant and I will play a live gig of my music in November for yet a Big hArt stage play in Wynyard in November. Meanwhile life has been quite busy and next week I am on school holidays so I will look to write a new song to bring my latest Nemrac album towards completion. Work on my Mario project continues to progress but still it is a long way from been completed. I'm also finishing off a Deathmatch megawad for Doom 2 which I have been slowly working on since last year. I also have some paintings up in the Don art expo in Ulverstone. Be sure to check out my latestyoutube videos too.
7.JUL.11 - Hello. Just an update for all my latest progress. I've sold about 60 copies of my book and have worked on a few psytrance songs. I've also announced the name for the second NEMRAC album and it will be named CURIOSITY OVERLOAD and will contain about 9 tracks, 7 psytrance and 2 chill out songs. I'm expecting to release it later this year. Apart from that life has been a slow, busy struggle with school and stuff like that and I'm really looking forward to the future of course.
16.MAY.11 - BOOK LAUNCH & RELEASE - Thanks to everybody for attending my book launch. It was a great day to all. It was you real people who turned up and supported me. The book is available for purchase online. PRESS HERE TO BUY COPIES!!
11.MAY.11 - BOOK LAUNCH & RELEASE - My book is to be launched in Ulverstone this Saturday at Window of the World book lounge at 107A Reiby Street, Ulverstone at 1:30PM. And followed by the official release on this website after the book launch has commenced. Plenty of other things have happened in my life since the last update including some new songs for my upcoming Nemrac album and more school work of course plus a few other things I won't mention just yet because shh, its a secret.
31.MAR.11 - BOOK LAUNCH - Big news! - My book launch is to be held on May 14, 2011 at the Window of the World book lounge at 107A Reiby Street, Ulverstone at 1:30PM, just near the clock tower, railway crossing and Baptist church so feel free to come in. I will also have CD's for sale and maybe some of my artwork too. Apart from that I've been busy with school (not that enjoyable because of essays) and stuff like that ..... and not really much else. I've also added a new section to this website, Paintings and Artwork with some samples of my artwork done over the last year or so. Take care as always.
8.FEB.11 - Big news as my book named "My World" is going to be published this year, with 200 copies to be printed first run. I have just received a draft copy of the book and have done the final front cover design. Pretty psychedelic, aint it! - Have also worked on a few various personal project. On Australia Day weekend I went to Rainbow Serpent Festival, an electronic music festival near Beaufort, VIC and spent two nights there. It was great to see Shpongle live, a very fulfilling experience. Next week I will be heading back to school again, for 150 hours this year to work on more artwork projects. Also I released a new Doom 1 map for Doom v1.2 or better named Base of Sacraficium you can download it at: http://www.doomworld.com/idgames/index.php?id=16321 - It replaces E3M3. Take care and see you next time.
26.DEC.10 - Apart from buying a newer car and selling my older car last month not much else has progressed. My book, no progress because the person who is the publisher has been ill and I hope he gets better. Finished off my artwork stuff at college about a month ago and going back to do more next year. My doomworld community project named Doom 2: Unleashed has almost 40 levels submitted and will be compiled in the new year. This megawad will be uploaded to the archives in about 3-6 weeks depending on what is happening. I also started work on a new platform based PC game. There will be 9 worlds and about 80-100 levels, each world has a secret level. Its mostly a port of Super Mario Bros 3 to the PC but with 100% original levels but no guarantee on its release just yet. The 2 strong hearts plays at Wynyard High School went along very nicely but its likely my last Big Hart project for a while after working on some remixes. Also in the new year me and a friend are going to work on a small comedy film featuring an Ali G like dude named Dave, a guy from the USA who visits Burnie, Tasmania. I've also made some various other updates to this website. I'm getting a visitor, a psytrance artist from Helsinki, Finland min January so looking forward to seeing him. Happy new year to everybody.
14.OCT.10 - Addition of two new CD's to the music page. First CD is Nemrac: Curiosity Overdrive, with 9 psytrance like songs and some copies have been printed. The second CD is an all new ambient project named Pcorfbient - Radiation Cave containing 15 tracks of spooky, ambient alien stuff where most of the content was written for Big Hart's DRIVE documentary. 50 copies are expected to arrive within the next few weeks. You can order these CD's by emailing me (at pcorfiatis@our.net.au) and purchasing them via direct deposit and they will be sold at my book launch early next year. My doomworld community project for Doom 2 now has a name, Doom 2: Unleashed and 31 levels have been submitted, very pleased with the progress and I have been been composing some of its original MIDI based music. James Paddock has also contributed 4 songs, along with a few songs from other composers. Other things, worked on some remixes for a Big Hart project at Wynyard High School and almost finished my artwork stuff for the year. I have also updated the projects section with the cover art for my upcoming book : My World. I
15.AUG.10 - Life has been pretty busy for me. So what have I been up to?, school and paintings and two of my paintings will be in the Don College art expo starting on 27 August in Ulverstone, TAS. I went to Melbourne a few weeks ago for another film festival and spent most of my time walking around with a very bad cold. Umm before that, me and a friend worked on an ad for a Doritos competition. Umm, worked on a couple of new Doom (2) maps, one for Community Chest 4 named Vulcana 2 and the other for another community project that is a megawad for Plutonia. Had a pretty bad sore throat for a few weeks but that is now gone. I'm also going to remix some songs for a Wynyard High School stage play eventually and might experiment with a song soon before the real stuff begins. I have also designed a few covers for my book and will decide on the final design in a few weeks. Still unsure when my book will be released but will keep you posted. It's pretty damn late and I'm now off to bed - zZzZzZz :D
25.JUN.10 - Time for an update and just to let you all know things have all been good. On June 12-14 I was in Sydney catching up with some friends and went to see a couple of films at the Sydney Film Festival including our film Drive. I was impressed. I have also worked on some abstract oil pastel paintings at college and doing the usual stuff. You can view my paintings on my facebook profile.
But the big announcement is planned release of my latest trance album: Nemrac: Curiosity Overdrive. A 9 track soundtrack of some of my music that will be sold at my book launch and will be available for purchase online via direct deposit. Around 50 copies will be pressed. This CD will feature some of the more recent compositions of my music which includes my latest song Crazy Pig. So I need to start designing the covers for this CD eventually.
I've also been working on a new DOOM 2 level for Doomworld's Community Chest 4 project, screenshots are availablehere. My own untitled community project is now 23 levels done and is progressing very well.
28.MAY.10 - I've released a new Doom level named Deimos Entry. It replaces E2M1 of Doom. You can get it here. School has been progressing good and now its holidays for 2 weeks so I'm heading out to Wynyard to spend some time on my own out there. I'm also heading up to Sydney next month to attend the film festival because our DRIVE documentary will be shown. I have also finished a new song named Crazy Pig for my NEMRAC series which can be heard at "www.mp3.com.au/nemrac5700". But anyway that's about it.
18.MAY.10 - The manuscript for my book has been accepted so I'm looking for release next summer. The Adelaide trip was good. Now that I've gotten back home I got a pretty bad cold and was stuck in bed all weekend. Eventually I'm going to do some further updates to this web site such as add some of my artwork and some other stuff.
4.APR.10 - Just a quick update. I've almost finished working on my book and have gone back to school for art classes twice a week and its been a challenge but apart from that nothing major has changed in my life. I have also almost finished my book. I'll be off to Adelaide on April 29. I will update some new photos of my artwork to this site.
4.MAR.10 - An updated version of my Doom WAD Simply Phobos has been released. Get ithere! - Other things, been working on a new psytrance song which is currently untitled and have been doing more work on my book.
14.FEB.10 - Yo happy valentines day, so all you lovers out there betta check out my latest addition to this site. The new "Photo Gallery" menu. Inside you'll find pics of me and other things.
31.JAN.10 - I have uploaded a Doom2 wad featuring the layout of the house I used to live in, you need Zdoom to run it. Get it here! - Screenshots available on my doom wads page.
29.JAN.10 - Today is my 28th birthday so that's 10,226.78157 Earth days. But lets see how old I'm am currently on the other planets in our solar system. On Mercury I'm 116.2 years old, on Venus 45.5 years old, 28 on Earth, 14.9 years old on Mars, 2.36 years old on the planet Jupiter and 96.7% of a year old on Saturn and would have to live 84 years to celebrate my first birthday on Uranus, a planet more than twice the distance from the sun than Saturn. On Neptune nobody has a chance of celebrating their first birthday because a year on Neptune is equivalent to 165 Earth years and nobody has ever lived past the age of 123 on Earth. Just finished off working on some video clips from the Drive project and not planning to do much so I may start working on a new song eventually.
1.JAN.10 - Just wishing everybody a happy new year and happy new decade. Been taking it fairly easy. I recently wrote a new song named Blue Warrior which is a psychedelic hip hop like chillout like song without any lyrics and currently working on a new psytrance song. Also released an updated version of Whispers of Satan about 2 weeks ago which can be downloaded in my doom wads. Anyway better get going and wish you all the best for 2010 and will see you next time!
16.DEC.09 - A minor update to my Doom 2 megawad Whispers of Satan has just been released. This fixes problems with co-op gameplay in MAP29 plus some minor changes to MAP19. Please gohere to download it. I'm now back at home and I'm planning to work on new some new music over the christmas break along with additional Big Hart stuff that I have to finish off.
12.DEC.09 - Not a great deal has been happening apart from work, will be moving out to Boar Harbour next week. I'm really desperate to write new music and its depressing me in some way. And to my complete surprise "Whispers of Satan" received a Cacoward at Doomworld. I think it earnt it the hard way especially with 3 years of hard work so if you Doomer's haven't downloaded it yet I recommend you do so. Here is the Review:
Whispers of Satan - Paul Corfiatis and Kristian Aro
I like a good variety when selecting my favorite projects. I enjoy modern projects for their creativity and visual appeal, but I still love a good classic mapset. Whispers of Satan is a great classic megawad and, from the community input I read, seemed very well received.
Whispers begins very slow but don't give up. The early maps aren't bad, just plain. As you progress, the maps become more creative and visually appealing. Corfatis and Aro did a really nice job scaling the difficulty. I hate trying to do a casual playthrough of a project on an easy setting only to be swamped by hundreds of chaingunners and revenants. There are some tough challenges on higher difficulty, but a good playthough on easy. While the project didn't originally sport cooperative play, it has since been patched to provide that experience. The authors seemed to get more creative when it came to the hellish themes using sectors and architecture to put together some unique stretched skin. Whispers' other nice addition is optional ZDoom play. There are 3 bonus maps for ZDoom, but the project is entirely playable in any Boom compatible source port for the vanilla lovers among you.
Even when Minesweeper can be created through ZDoom ACS and GZDoom can handle 3D floors, there is always room for a classic megawad. - Scuba Steve.
28.NOV.09 - The 2009 Australian Deal or No Deal TV game show stats are now available so go here to see them if you're interested. I've been back out at Wynyard working on more video edits for Big Hart's DRIVE website. I will continue to be working out at Wynyard for a few more weeks before summer holidays. The Drive documentary is all finished and out of the way.
16.NOV.09 - I've released a new Doom 2 level named Processing Bunker (screenshots below) which is a dark and haunted underground base. You can download ithere! - I've also corrected a few spelling mistakes on this website. I am back home with an easier week before I return to Wynyard next Monday to finish off my work with Drive. Look out for it on ABC1 next year.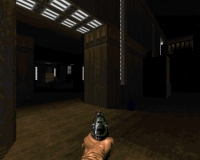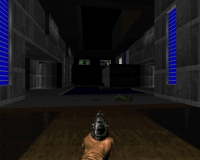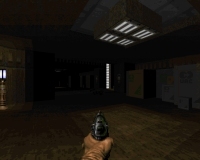 8.NOV.09 - Hello yet again. Well I'm back at home now for a couple of weeks. I've been doing work out at Wynyard on Drive's webisodes which is pretty boring and uninspiring, but worth it. I have also done some musical work for the documentary. Work on my new Doom 2 map has slowly progressed, I'm in no hurry to release it. Next week I'm going for two trips out to Wynyard in my trusty old car for more sound editing and stuff like that. Apart from the nothing major has happened such as winning the lottery or breaking my arm.
25.OCT.09 - Hello just dropping in to tell you that my first week in Wynyard was a learning experience. I spent 5 days working on stuff for the Drive website. I am a bit disappointed because I thought I really struggled below my abilities mainly because I am learning how to use programs I haven't used before. What frustrates me is trying to battle the limitations of these programs. But this week I hope to get some stuff finished off. What I would really like to do is some work on the sound edit but that hasn't come yet so yeah I felt like I was kind of tricked but that's tough luck. I am also slowly working on a new Doom 2 map, that was originally going to be for Whispers of Satan but I cancelled the update (mentioned below) so this new map will be released as a stand alone level for Boom compatible ports. The map will be named Processing Bunker and will be set in a dark and dimly lit underground base which will haunt you. I will continue to make the occasional Doom (2) level here and there but have much less time for it. Anyway I'm now off for a good walk. Summer is almost here down in the southern hemisphere of our not so alone in the universe planet.
9.OCT.09 - I've made some updates to this site. Changed the "Downloads" page to "Other Stuff" (I think this makes more sense) and added some various content here and there. I move out to Wynyard in about a week to start work on my sound editing job for Big Hart's Drive project. (a documentary that will be shown on TV next year) - I've also been slowly working on a new map and bug fixes for the update of Whispers of Satan. A recently release Doom 2 megawad.
24.SEP.09 - Updated "My Music" with some Audio CD's I have produced over the years and various little fixes and edits.
22.SEP.09 - Added the rest of the screenshots to the Doom Wads section. Plus added more info to the other sections and fixed up a few minor problems.
22.SEP.09 - The Paul Corfiatis website is launched. Due to the upcoming closure of Geocities I have designed an all new website. This is a combination of Paul's Doom Page, the long out of date Pcorfmania and other things. Here you can download my wads, midi files, purchase my music, find out what's happening and many other things.